BrainNoodling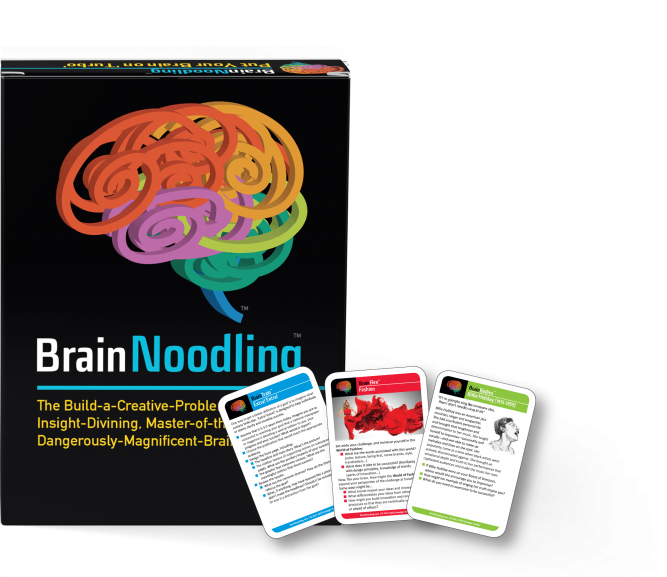 Product ID:
Part Number:
BrainNoodling
BrainNoodling is an insight-readiness toolkit. These tools and tips will help equip and stimulate you to solve complex problems that demand new ways of thinking: a blast of creative thought, a radical new vision, or a startling change in approach.
Train yourself to ask better questions, challenge your assumptions and see issues from multiple perspectives—all the essentials for insight-rich thinking!
The BrainNoodling deck is a starter set. It includes samples of three distinctly different processes. There are 40 cards in all:
BrainTrain™: Exercises and best practices for improving skills for insight-thinking (16 cards)
BrainBodies™: Break boundaries with the best minds around; these 12 cards are a quick start to try before grabbing another 40 in the BrainBodies deck.
BrainFlex™: Pump up your creative problem solving; there are 12 BrainFlex cards--all different than the full 40 BrainFlex deck.
BrainFlex is a BrainNoodling™ tool for training yourself or helping others to be more powerfully insightful in problem solving.